Our offer
Our offer starts from small batches of test kits - from as few as 20 pieces.
We guarantee short waiting time for kits delivery - 5 business days, and for test results - usually 24 hours from the time of the test.
After purchase, the employer receives a pool of codes, which they can flexibly distribute to selected employees.
Test results can also be provided in English.
Tests can be taken in about 1,000 testing stations nationwide. We cooperate with such laboratory chains as Alab, Synevo, Diagnostyka, PZH and GeneME.
Tests taken can be registered via an information line.
How does the test work
A genetic RT-PCR test (also known as a molecular test) is used to diagnose a SARS-CoV-2 infection.
The test detects the virus genetic material in the sample, and thus allows a COVID-19 inflection to be confirmed in the tested person.
After infection, the virus multiplies gradually, with the highest concentration in the nose and throat being reached within the first week of the disease.
The RT-PCR method ensures high sensitivity and specificity of the results.
The test has been recommended by the World Health Organization (WHO) and is universally recognized as the diagnostic gold standard for COVID-19.
RT-PCR - sample preparation procedure:
A swab is taken from the nose and throat.
The procedure takes less than 5 minutes.
Swabs are taken by medical personnel in COVID-19 stationary and mobile testing stations.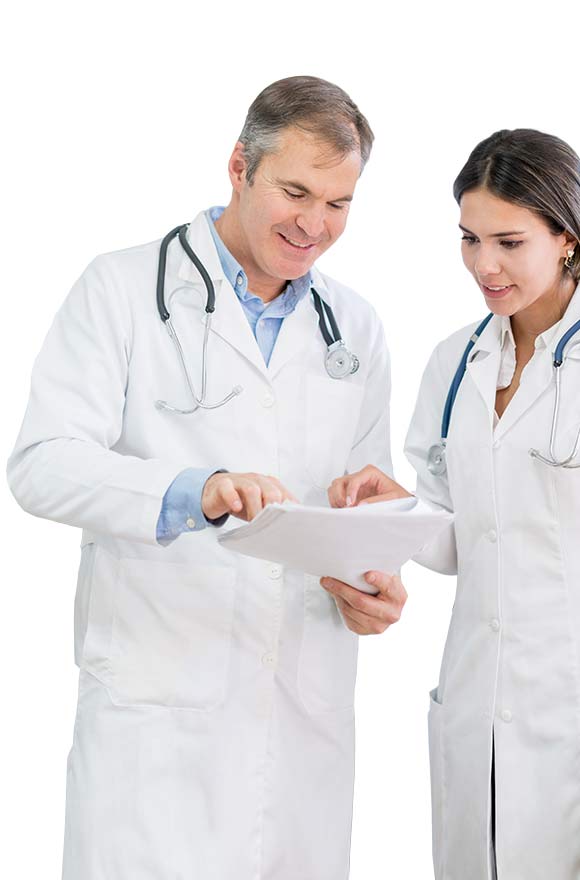 How to prepare for the test
The swab is best taken in the morning, before taking in any food, or after at least 3 hours from the last meal.
Before the test, you can rinse your mouth with water.
You should not, however, brush your teeth or use mouthwash liquids.
Do not use lozenges or chewing gum.
You should wait at least 2 hours after application of any drops, sprays or ointments into your nose, and 3 hours from rinsing or blowing your nose.
No smoking is allowed prior to taking the swab.
It is recommended to secure any movable items in the oral cavity, such as dentures.
Why is it a good idea to get tested
Diagnosing SARS-CoV-2 infected persons allows them to be treated faster and more effectively, and shortens absence at work.
Detecting and isolation of patients with the disease prevents spreading of the virus among the remaining employees.
In the long-run, the costs of test kit purchase and employee testing may prove much lower for the company than the costs of stoppages, undelivered contracts, paid-out benefits, sick leaves and ad-hoc recruitment of new employees.
Furthermore, offering tests to employees at its own expense, the company builds a positive image of a socially responsible employer, who looks after its employees and their families.
Legal notice
This text is not an offer within the meaning of Article 66 of the Civil Code. It serves information purposes only. Detailed information about the offer can be obtained by contacting us using the form below.